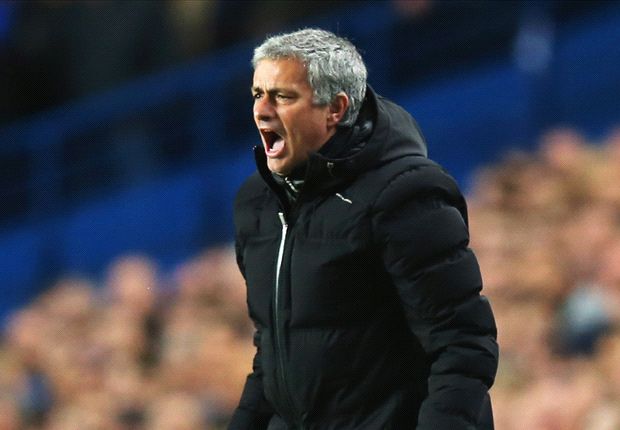 "Look, you see the charges from the last match and you see that I'm different than everyone else in the eyes of people," Mourinho told reporters.

"In their eyes I'm different. That's obvious. It annoys me. I am [treated differently] and I don't know why."
Mourinho also insisted that despite recent events he still thinks highly of English referees and has "complete trust" in the officials.
"In relation to English football, nobody, not English or British … nobody working outside this country has defended so much English football as I did during the five years I was working in Italy and Spain," he added.
"You know my profile as a person: I say what I think and what I feel. I didn't say that because I was expecting to come back one day and wanted nice treatment.
"That's not the point. Even after Saturday I keep saying English referees are very, very good and I have complete trust in them.
"Even after Saturday. But it's obvious there's a measure for some and a measure for me. There's a way where I can feel the differences all the time."
Morinho says this
after being charged with improper conduct for being sent to the stands against Aston Villa.
He has vowed to appeal the charges though.